A Tradition in East Sacramento for 65 years
It all began with 200 Italian and Portuguese families, a small building for worship and hopes for a future to include a permanent church building, a parish hall, a school, and a rectory. These were the hopes of Fr. Mela, the first Pastor of St. Mary Church when it was located in downtown Sacramento in 1906. It would take ten years before the Portuguese-American families wanted a parish of their own culture and moved to worship at St. Elizabeth's Parish leaving the Italian-American families the International Italian Church of St. Mary.
By 1940, World War II would change the world. In Sacramento, the faithful would grow with the return of service men and woman from two theaters of war. The need to return to a normal life with family was foremost on the mind of this growing population of Italian-Americans. With this new energy, St. Mary parishioners would come together with their time, talent and treasure to support the pastor in building a post-World War II church in a new suburb at the corner of 58th and M Streets in Sacramento.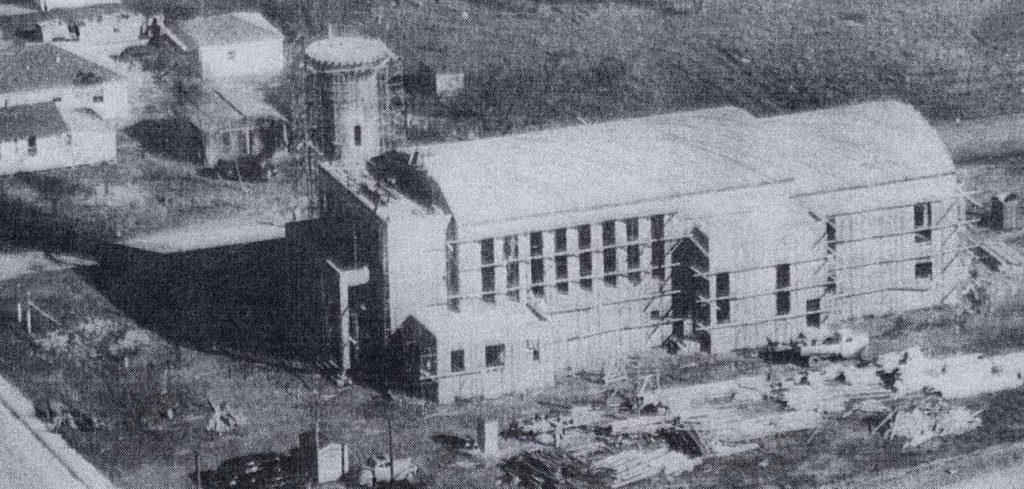 Parishioners worked together on all aspects of relocating and building a permanent church for the Italian-American Families of St. Mary. Their post-war skills were essential in building a remarkable Lighthouse Bell Tower, a sanctuary for worship and a community that would be strong in faith and family. With the "New Church" and post-war environment, St. Mary's became a geographically based parish with the privilege of nationality for Italians.
Although it would retain its Italian heritage and flavor, St. Mary's would begin to serve a wider ethnic base. Now was the time to bring the hopes of Fr. Mela to fruition. By 1950 a house was moved and remodeled into the current parish rectory. Soon after, attention was focused on creating a school.
In 1951, fundraising began for the school. The goal was to raise $200,000. The fund raising was successful and the groundbreaking took place in 1953. Groundbreaking for the convent occurred March 3, 1954, replaced by the Sister Cabrini Reardon Education Center in 2004. The school was built with classes beginning on September 18, 1955. The first year of classes included kindergarten through fourth grade. A new grade was added each year until 1960 when the first eighth-grade class graduated.
The first sisters to serve the school were the Sisters of the Catholic Apostolate or the Pallotine Sisters from 1955 to 1969. A lay staff operated St. Mary School while a new community, the Presentation Sisters, obtained visas to enter the United States. The sisters arrived in December 1969 and served until 1999. Laity now staffs the school with Mrs. Mary DaRosa serving as principal.
With this great history comes a community strong with devoted families. Students not only attend class at St. Mary School, they build lifelong family friendships in the process. "Coming home" to St. Mary's School is a feeling shared by many families and friends. After nearly 60 years in full operation, our alumni have earned a place in the halls of the Cabrini Center, and our parents have reached a third generation return to St. Mary.
In the Peace of Mary, we welcome a future filled with blessings and support in the spirit of the founders of our beloved parish.