Rev. George Thadathil, CMI
I was born in Kerala, India and am the fifth child of my parents' ten children. I have five brothers and four sisters. One of my elder brothers is a religious brother and he belongs to the Society of St. Paul Order. All of my other siblings got married and are leading an active Catholic family life. My parents and oldest brother passed away several years ago.
After my High School studies, I joined the seminary in the order of the Carmelites of Mary Immaculate (CMI) when I was 16. During my 13 years of formation, I earned bachelor's degrees in Philosophy, Psychology and Theology. My Priestly Ordination was on May 6, 1988. After my ordination I also earned a bachelor's degree in Education and a master's degree in Sociology. I was a teacher from 1991 to 2013. In between, I worked for two years as a High School principal and four years as an elementary school principal. 
I also served my CMI congregation during these years in different capacities: two years as vocation promoter and school hostel warden, five years as a parish priest and superior of a monastery, six years as Secretary for Education and Mass Media of Carmel Province, three years as the Vicar Provincial and for the last six years as the prior of a monastery.  From 2003 to 2009 I did pastoral ministry in the Diocese of Nashville, Tennessee.
I am very happy to be here at St. Mary's and I look forward to serving you, with your encouragement and support.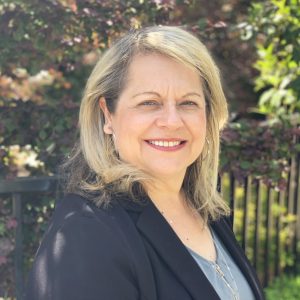 Mrs. Mary Avila-DaRosa earned her Bachelor of Arts in Psychology with an emphasis on child development and the hospitalized child from Sacramento State. Her clinical studies were completed through the University of California, Davis Medical Center. She has nearly 20 years of teaching experience in health education and 12 years in Catholic Schools. She also holds her Catechist certification.
Together with her husband Ken of over 20 years, have three children, Emerson in heaven, Camille and Jamieson.
She loves to travel and learn about other cultures. She also loves to cook, garden, and walk on the beach.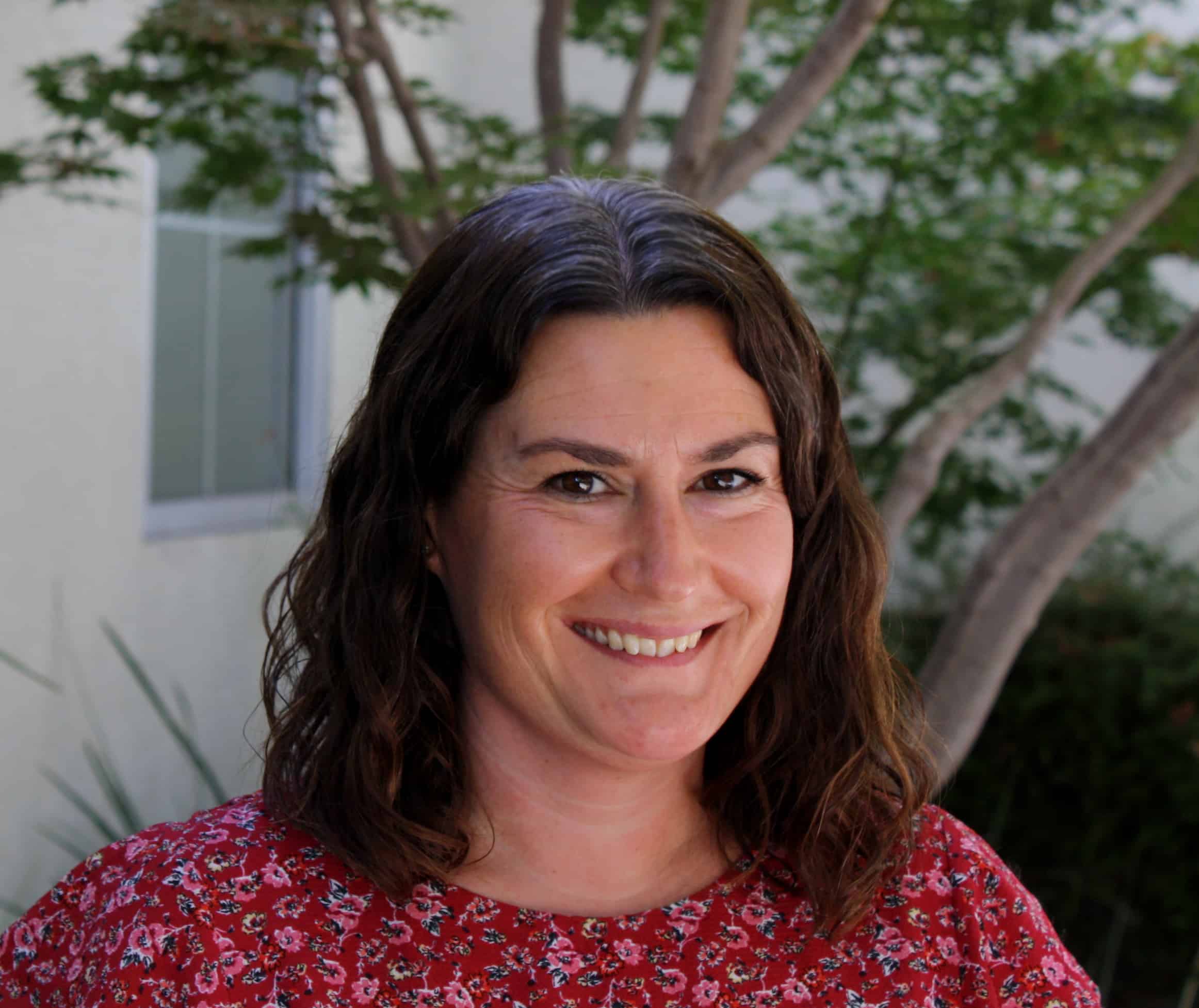 Mrs. Melissa Russell holds a Bachelor of Arts degree from Purdue University in Organizational Communication and Health Promotion and bleeds black and gold (Boiler up!). In her role as Administrative Assistant at St. Mary School, she is responsible for HR functions and SchoolSpeak administration. She and her husband, Tom, have two children at St. Mary, and both enjoy volunteering for the school and parish.  In her free time, she enjoys traveling, hiking, and geocaching with her family.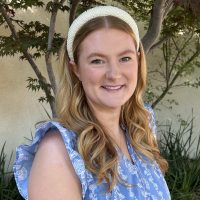 Mrs. Tailor Alberts is originally from the Seattle area, "Go Seahawks!",  and earned her Bachelor of Science degree in Psychology at Washington State University. She is married to her High School Sweetheart Jacob.  They share one son, Kingston who is a Kindergartener at St. Mary's. In Tailor's freetime she loves to read fantasy novels and snuggle with her dog Russell.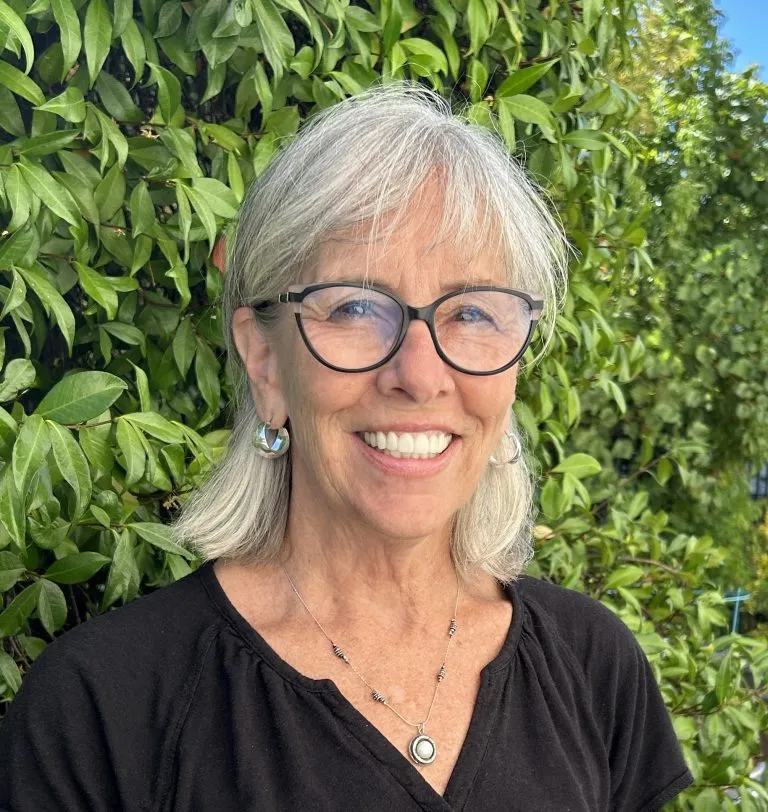 Mrs. Suzie Rozewski completed a math science curriculum at Sacramento City College while working full time in the print industry. She established a graphic design and print service company with a substantial client base that included St. Mary School. Her role as Marketing Assistant to the Principal of St. Mary School, has been rewarding. Suzie has spent a lifetime at St. Mary parish. She is married to Walter, and they have two sons, and two dogs. She loves the waters of the Pacific coastline, Lake Tahoe, and poolside, Thanksgiving, family dinners and game nights with friends and family.
Faculty and Teaching Staff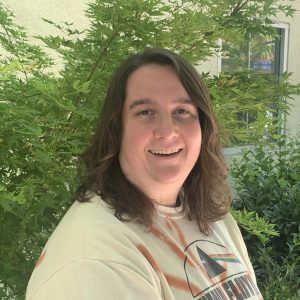 Transitional Kindergarten Teacher
Ms. Sarah Frias is currently studying criminalistics at Saint Leo Catholic University. She has been working at St. Mary School since 2013. Sarah has been an Instructional Assistant and most recently joins the team as TK teacher. She loves to travel, read, and photograph her journeys.
She is grateful to live close to her brother, his wife and  two nephews whom she loves dearly.
Her family calls her the baby whisperer. She loves to paint, draw, and read. Her favorite thing to do is spend time with loved ones.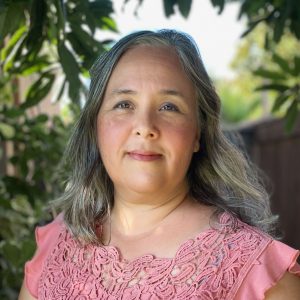 Mrs. Anita Enriquez has had various responsibilities involved at different levels in the educational field for almost two decades. She received a MA in Counseling Psychology from the University of San Francisco and is currently completing the MA in Education & Credentialing Program with a concentration in Literacy at Loyola Marymount University. Anita has worked with preschool aged students, varied learners, students in Transitional Kindergarten and Kindergarten, and in school administration. She feels Catholic schools are the best place to teach, and she loves sharing her faith and helping others grow in their love for Jesus.
She has been married for 21 years and have five children. She enjoys being in nature and watching the sunrise, especially at Lake Tahoe. She also enjoys spending time with her husband and children, listening to K-Love, learning more about and practicing  her Catholic faith, reading a good book while sipping a cup of hot chocolate, and cooking delicious meals for my family. She has a dog, two cats, and two bunnies.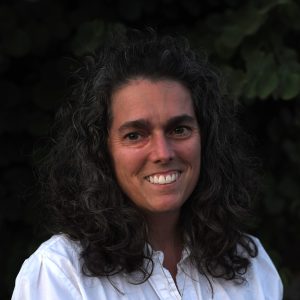 Mrs. Kristen Billeci earned her BA in Mathematics from UC Davis and her teaching credential from Sacramento State. She and her husband, Ben, have two daughters, Isabel and Emily. She enjoys traveling, reading, gardening, cooking, and spending time with her family and friends. Fun Fact: she hiked Half Dome on her 25th Birthday! She enjoys hiking, singing in her husband's church choir and doing crafts with her daughters. 
Ms. Kelsey Orebaugh is a product of Catholic education through the Diocese of Sacramento, attending Holy Spirit Parish School and Saint Francis High School. She went on to attend UCSB (Go Gauchos!) and National University, where she earned a multiple subject teaching credential, and Master of Education, with a specialization in best practices. She has taught 1st grade, 2nd grade, and most recently worked as an inclusion specialist. She also has been a teacher mentor and elementary department chair, and loves working in the elementary grades where she finds it rewarding to see students make connections and reach those Aha Moments in their learning journeys. She especially loves preparing students to receive two sacraments! 
She is the youngest of four children, and her siblings live throughout California. She has three nieces in Sacramento, and lives with her adorable English Bulldog, Lola!
She loves learning new languages, and has studied Spanish, Italian, and Russian! She loves to go camping, cook, swim, and read in her spare time! Mystery novels are my favorite. 
Mrs. Millan is currently studying for a Master in the Arts of Teaching at the University of San Francisco. She has been an Instructional Assistant and now joins the team as a 3rd grade teacher. During her multiple years of traveling and living in Europe and Asia, Ingrid has amalgamated a range of experiences and studies, which she has shared in her service to Catholic homeschool communities, public schools, and religious formation. She is married and has two children, loves to travel, read, and photograph her journeys.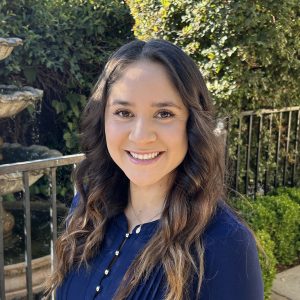 Ms. Sara Ramos is proud  to have come from a family of educators and healthcare workers. She was a "Student-Athlete" at UC Davis. She accepted a swim scholarship for the UC Davis Division I NCAA Swim & Dive team where she trained and competed while simultaneously earning her degree. She graduated from UC Davis with a Bachelor's degree in Sociology, and a minor in Human Development. She completed her multiple subjects Education Specialist teaching credential at CSUB. This will be her 4th year teaching, and aspires to one day earn a PhD in Education Policy. Ms. Ramos enjoys spending time with her family & friends, watching her son play soccer, traveling, the beach, camping, hiking, swimming, coaching swimmers, ceramics, painting, art walks, listening to music, singing, and reading.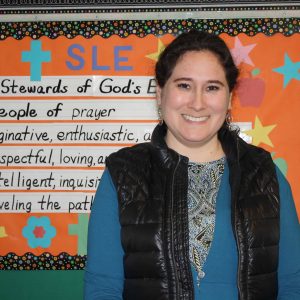 Mrs. Rachel Diaz has earned multiple degrees from Saint Mary's College of California including a Bachelor's degree in English and a minor in history. She also earned a Single Subject Credential in English and a Multiple Subject Credential.  Together with her husband of nearly 22 years, they have three daughters. ages 11, 16, and 18. She enjoys cooking and entertaining, books and films, travel and museums, and all things Catholic.
6th Grade Teacher
6th Grade English Language Arts
K-8th Grade Physical Education Teacher
Mr. Tim McGann earned his business degree from Sacramento State. His passion for athletics and children led him to St. Mary School where he is the TK to 8th grade physical education teacher.  He is also the 6th grade homeroom and ELA teacher. Tim and his wife Angelina have three boys, Lucas, Prestin and Jordan. Tim enjoys both watching and coaching basketball and taking family vacations.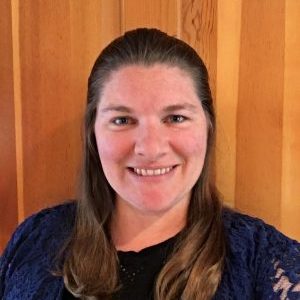 6th to 8th Grade Science Teacher
Mrs. Danielle Eisenberg has a B.S. in Psychology and an M.S. in Biology from the University of Central Florida, where she led a federally funded research project to assess the distribution and abundance of a threatened squirrel species. She spent over a decade teaching biology, environmental science, forensic science, and biochemistry courses at community colleges and universities. In her spare time, she loves watching movies, putting together jigsaw puzzles and exploring the great outdoors. She and her husband Adam have two daughters, Lillian and Primrose, who will attend St. Mary in the fall!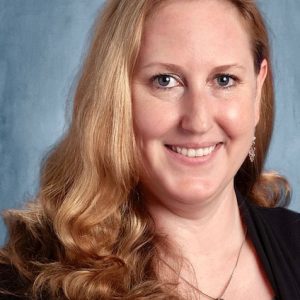 7th Grade Teacher
7th Grade English Language Arts
Ms. Julie Moniz is a proud alumnae of Holy Family and Christian Brothers High School, as well as UCLA, earning a degree in English. She had the privilege to teach college composition at Sacramento State, and to be an administrator at several schools in the Diocese of Sacramento.
In her life she has a wonderful man, and is the "Super Aunt" to her very special niece and nephew with whom she spends much time. She lives very close to her sister, parents, cousins, and grandmother, and often finds an opportunity to see the people she loves. Family is very important to her, and she is so excited to be gaining another place to call home within the Saint Mary community.
Fun fact is that she is  left handed, and played volleyball through college (opposite/right side hitter). Her favorite class to take at the gym is Zumba.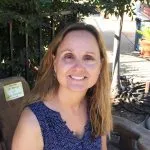 8th Grade Teacher
6th – 8th Grade Social Studies
8th Grade English Language Arts
Mrs. Loretta Caskey is the 8th grade ELA and 6-8th grade social studies teacher. She worked for the San Jose Diocese for 15 years before moving to the area two years ago. She is a graduate of Catholic schools both elementary and high school. She and her husband's children, three boys, have also graduated from Catholic elementary and high schools. She earned both her BS and credential from San Jose State University. She enjoys traveling, baking, gardening, reading and hanging out with her two dogs, three cats, and bearded dragon. I enjoy gardening, exercising, traveling, going to Capitola and spending time with family and friends.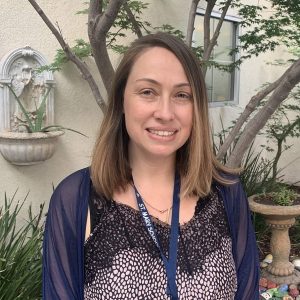 Director of Music Education, Band/Choir Director
Mrs. Cara O'Shea is from Providence, Rhode Island. She is Berklee College of Music Alumni and has also attended the Musicians Institute in Hollywood, California. In addition, she holds degrees in Liberal Arts and Social Science. She has an extensive background in paralegal studies with a concentration in Entertainment Law. She has been teaching music since 1998 and specializes in vocal performance, songwriting and piano. She was featured on Showtime at the Apollo in New York, has performed with the Boston Pops Symphony Orchestra and was also nominated best female singer songwriter in the LA Music Awards in 2006.  She is married to professional bassist, Jimmy O'Shea and they have three children.
Art Teacher, Junior High Math
Ms. Bethany Porter is a recent graduate from California State University, Sacramento. With receiving her master's in Education, She is excited to practice her studies at St. Mary School. Her life involves a two-year-old girl and spending time with their family and friends. Additionally, she and her daughter like to explore on walks, travel, be in the mountains, garden, and most of all, to eat delicious food. She is teaching Math 6, 7, and 8 as well as several grade levels in Art.
Ms. Madeline Madrid's currently attends California State University Sacramento as an art history major, and loves to spend her time at local museums. She loves to volunteer at different galleries and likes to make art in her free time. She is currently perfecting her chess game and is learning to skateboard.
Educational Achievement Specialist
Athletic Director
Mr. Arick Koeth was born and raised in the Sacramento area. He attended William Jessup University where he received his BA Pastoral Ministry with a minor in Bible and Theology and was a Student- Athlete. Arick played Golf for four years at Jessup Competing at the highest level, highlighted by a trip to the NAIA National Championship his Senior year. After William Jessup, Arick pursued professional golf for a few years, while working towards his Education Specialist Mild/Mod Credential from the Sacramento County Office of Education. Arick is currently seeking his MA in Social Emotional Learning from National University. He loves being outdoors and spending time with his wife, Kelsey and son, Clark. Arick is very excited to support and help grow the minds of the students he works with.
Junior High Math Teacher, Junior High Theology, Altar Server Coordinator
Mrs. Eleanor Ielati earned her Business degree from Sacramento State University. She has worked as an instructional assistant at St. Mary's for eleven years and is excited to be teaching Jr High Math again this year. She loves working with students and desires to see them succeed. She graduated from St. Mary School and so did her two children. She and her husband, Dominic and two children, Rebecca and Matthew are parishioners of St. Mary Parish where she is involved in many different ministries including singing in the church choir. Her hobbies include singing, which she has a passion for, theatre, reading, watching movies, crocheting, cross stitch and scrapbooking.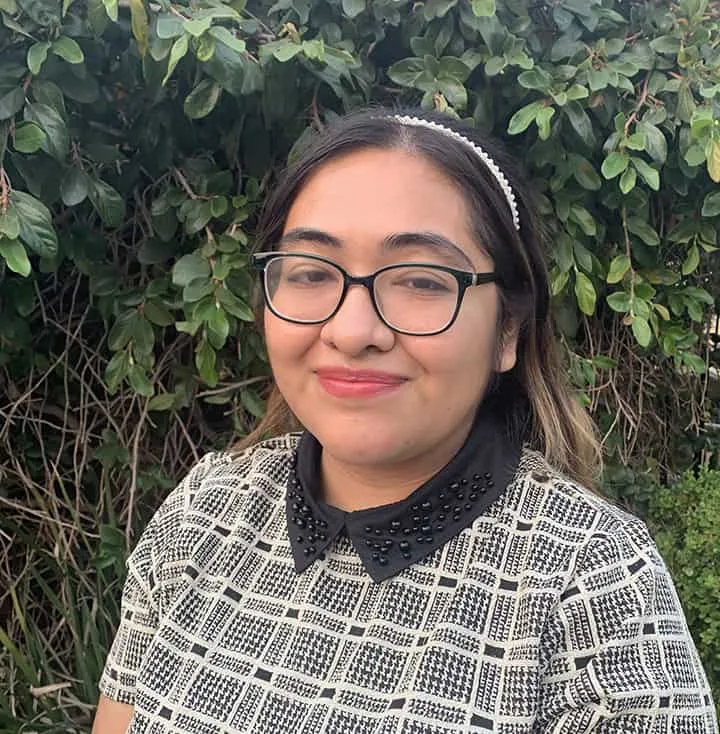 4th Grade Instructional Assistant, Librarian
Mrs. Marte Frasca is the librarian for all grades at St. Mary.  She earned her BA in Psychology from UC Riverside. She and her husband Joe have three children, two that are alumni of St. Mary and one a current student. The Frasca's are also involved parishioners of St. Mary Church.  She loves to read and share the power of books with children.   She also enjoys cooking, traveling and spending time with friends and family.
3rd Grade Instructional Assistant
Ms. Elyssa Gutierrez has a B.A. in Child and Adolescent Development and is currently working on obtaining a masters in Speech-Language Pathology.
Her family includes, Mother, Father, and 2 sisters. She volunteers at horse rescue were she trains horses that come of the racetrack so that they can find their forever homes! She has a Boston terrier named Luke.
2nd Grade Instructional Assistant
Miss Alicia Leyba studied at Sacramento City College and became a licensed cosmetologist and makeup artist. Her fiancé is Leo. She collects Starbucks cups, and has a French bulldog named Versace.
Kindergarten Instructional Assistant 
Ms. Niza Alcaraz is currently attending Cosumnes River College & plans to transfer to Sacramento State University to obtain her Bachelor's degree in Child Development. On her free time she enjoys going on walks, spending time with her dog Archie, going on hikes, and reading.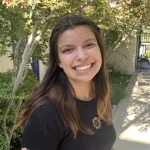 TK Instructional Assistant
Ms. Ariana Montanez is a third grade instructional assistant. She attended Catholic school from kindergarten to twelfth grade, and she currently attends California State University Sacramento in the history pre-credential major. She hopes to become a teacher, and earns her masters and doctorate. She loves to rollerskate, spend time with her dog and cat, and hang out with friends and family.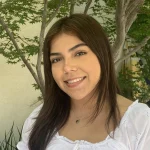 TK Instructional Assistant
Ms. Paulina Rangel graduated from St. Francis High School in 2021 and now attending Sacramento City College for an education degree in Child Development. She has been very passionate about becoming a teacher ever since I was little and enjoy learning the skills in becoming one. She hopes to create a welcoming and hopeful space for the students to grow into themselves. She enjoys spending free time on day trips to the bay or the beach with her sisters and friends. She loves painting, going on hikes, creating jewelry and reading new books.  
Kindergarten Instructional Assistant 
Miss Madrid is pressuring a degree in childhood development. She is an Alumni of St. Mary School. Miss Grace loves musicals, and has two cats and a dog.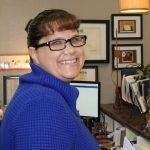 Mrs. Christine Lopez is a Certified Preschool Teacher and has served as our Preschool Director since 2019. She has over 25 years of experience working with children and their families in various settings. She loves spending time with her family that includes her husband, two grown children Jason and Juliette and the family dog Domino. She enjoys being out in nature, gardening or walking along the American River.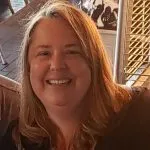 Miss Christina Sandner is a preschool teacher with over 23 years of teaching experience. She met her husband Keith at church and have three daughters. Emily, twins Megan & Mikayla all play softball since they were 5 years old. In her spare time Chris loves to cook and bake, go camping with her family, and help with her daughters softball teams. She likes to cook, bake, garden & go trailer. Her fur family includes dogs- Chase & Max, and cats- Mocha, Oscar & Hazel.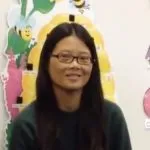 Miss Bonnie Lim has been preschool teacher since 1999. Before that she worked as an Extension Leader at St. Mary School. She has a A.A. degree in Child Development and an Associate Teacher's Permit from Sacramento City College. In her spare time, Miss Bonnie enjoys cooking and eating! She is a foodie at heart and loves the culinary cultures of the world. She enjoys reading, time with friends and family, concerts, preparing meals, boxing, organizing, nature walks and just recently knitting!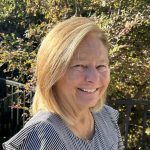 Mrs. Pam Munoz is our Extension Director. She is married and has seven children, 17 grandchildren and German Shepherd named Chloe. In her free time she enjoys spending time with her grandchildren.
Ms. Karen Lonczak has earned an Associated Arts degree in Business Management from American River College, Bachelor of Arts degree at CSUS, and in Liberal Studies with an emphasis in Human Development. She has worked in the Extension Program at St. Mary School since 1999. Karen's hobbies include photography, gourmet cooking, and traveling. She is a proud volunteer with Run-to-Feed the Hungry organizers since 2001.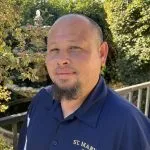 Mr. Dane Villalon is our Facilities Manager. His tenure with the Diocese of  Sacramento has reached ten years.  He has three sons, Ben, Sam, and Gabe who keep him busy with basketball, school, and being boys. Kevin, and Blue are the names of his two dogs, and his three turtles are named after Pokemon characters. In his free time he enjoys the outdoors, and sporting events.