Fr. Kavungal Davy, CMI, was born and raised in Kerala, India. Besides English, he speaks Malayalam, Spanish and Kiswahili. He is a member of the religious congregation of the Carmelites of Mary Immaculate. His 93 year-old mother and siblings live in India. 
Fr. Davy joined the seminary after earning a bachelor's in Zoology. His seminary formation was in India and his pastoral year in Kenya. He was ordained a priest in 1996. He served one year in India, then missioned in Kenya for eight years, where he founded a Catholic primary school.
Fr. Davy commenced his ministry in the United States in January 2006 in the Diocese of Covington, KY. In 2014, he moved to serve in the Diocese of Brooklyn, NY, where he was the Pastor of St. Anthony – St. Alphonsus Parish, was CMI Delegate Superior of USA and Canada, and was the Dean of Brooklyn 1 Deanery. In October 2020, Fr. Davy was named pastor of St. Mary's Parish in October 2020. He feels so blessed to be a member of both the Parish and School families.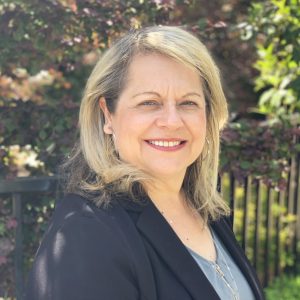 Mrs. Mary Avila-DaRosa earned her Bachelor of Arts in Psychology with an emphasis on child development and the hospitalized child from Sacramento State. Her clinical studies were completed through the University of California, Davis Medical Center. She has nearly 20 years of teaching experience in health education and 12 years in Catholic Schools. She also holds her Catechist certification.
Together with her husband Ken of over 20 years, have three children, Emerson in heaven, Camille and Jamieson.
She loves to travel and learn about other cultures. She also loves to cook, garden, and walk on the beach.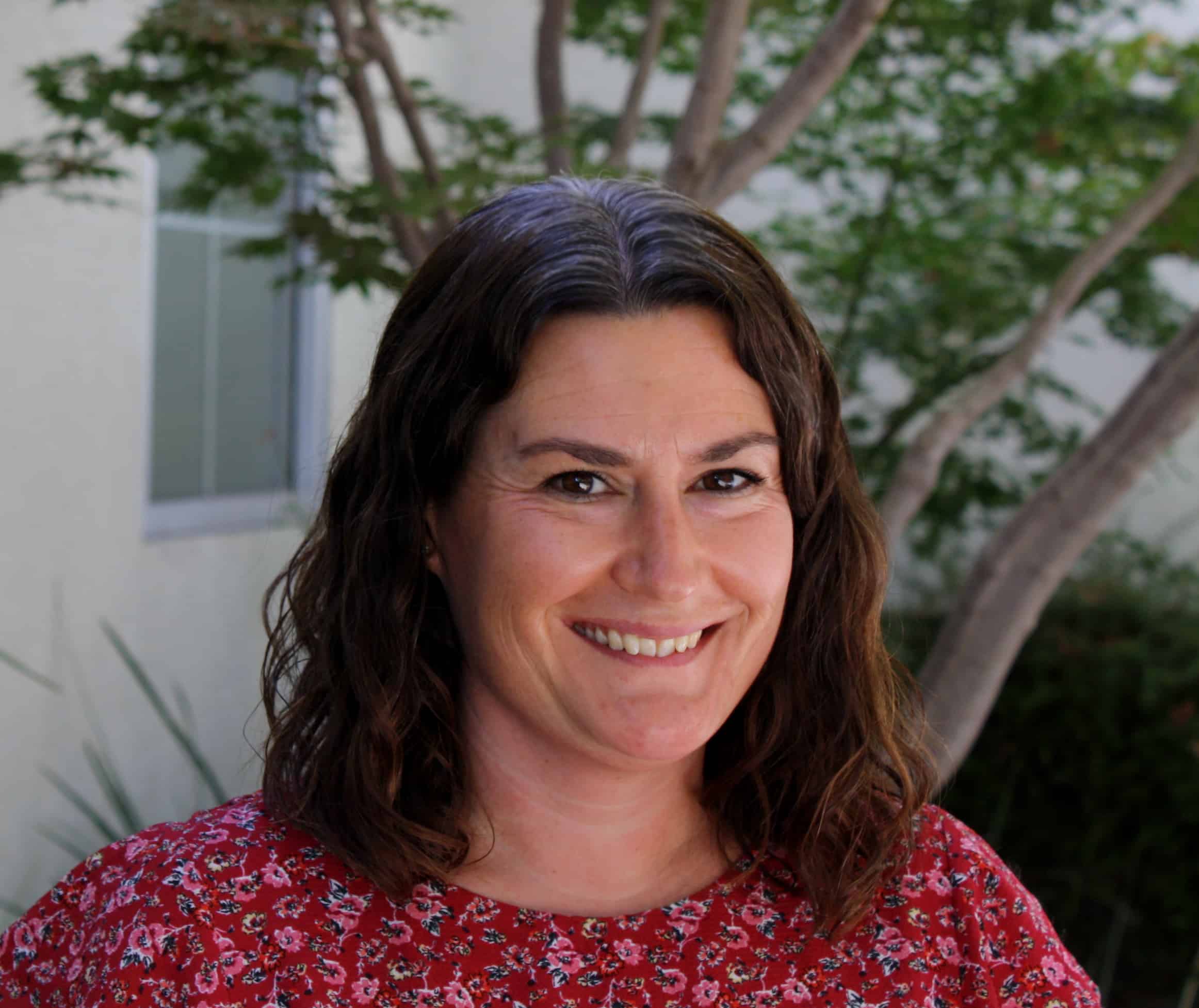 Mrs. Melissa Russell holds a Bachelor of Arts degree from Purdue University in Organizational Communication and Health Promotion and bleeds black and gold (Boiler up!). In her role as Administrative Assistant at St. Mary School, she is responsible for HR functions and SchoolSpeak administration. She and her husband, Tom, have two children at St. Mary, and both enjoy volunteering for the school and parish.  In her free time, she enjoys traveling, hiking, and geocaching with her family. 
Miss Iley Thao is always ready to greet Mustangs with a Good Morning!
She is a San Francisco State University graduate, landed on the Dean's List within her last academic year, and earned her Bachelor Degree in Labor and Employment Studies.  
Like everybody at St. Mary School, she is passionate about education and is eager to help students grow into their potential.
Mrs. Suzie Rozewski completed a math science curriculum at Sacramento City College while working full time in the print industry. She established a graphic design and print service company with a substantial client base that included St. Mary School. Her role as Marketing Assistant to the Principal of St. Mary School, has been rewarding. Suzie has spent a lifetime at St. Mary parish. She is married to Walter, and they have two sons, and two dogs. She loves the waters of the Pacific coastline, Lake Tahoe, and poolside, Thanksgiving, family dinners and game nights with friends and family.
Faculty and Teaching Staff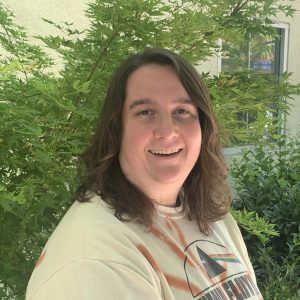 Transitional Kindergarten Teacher
Ms. Sarah Frias is currently studying criminalistics at Saint Leo Catholic University. She has been working at St. Mary School nearly 10 years. For several years, Sarah has been an Instructional Assistant and now joins the team as TK teacher. She loves to travel, read, and photograph her journeys. 
Mrs. Ann Bashore has a Bachelor's degree in Recreation Administration and a multiple subject teaching credential. She and her husband, John, have three daughters, Grace, Sarah, and Audrey. The family also includes a dog and a mini-lop rabbit,  both of whom have been known to make guest appearances in Kindergarten! She loves watching her daughters compete on all of their sports teams. Her weekends are usually spent at soccer, volleyball and basketball tournaments. Ann is a huge sports and Sacramento Kings fan. After college she interned for a talk radio host and former Kings announcer at KHTK Sports 1140.  Ann's favorite things to do include hanging out with her family, walking their dog,  traveling, exploring new cities,  reading, swimming, riding bikes, watching the summer Olympics and studying U.S. History. 
Mrs. Kristen Billeci earned her BA in Mathematics from UC Davis and her teaching credential from Sacramento State. She and her husband, Ben, have two daughters, Isabel and Emily. She enjoys traveling, reading, gardening, cooking, and spending time with her family and friends. She enjoys hiking, singing in her husband's church choir and doing crafts with her daughters. Their family goldfish is named Shiny. 
Ms. Sara Ramos is proud  to have come from a family of educators and healthcare workers. She was a "Student-Athlete" at UC Davis. She accepted a swim scholarship for the UC Davis Division I NCAA Swim & Dive team where she trained and competed while simultaneously earning her degree. She graduated from UC Davis with a Bachelor's degree in Sociology, and a minor in Human Development. She completed her multiple subjects Education Specialist teaching credential at CSUB. This will be her 4th year teaching, and aspires to one day earn a PhD in Education Policy. Ms. Ramos enjoys spending time with her family & friends, watching her son play soccer, traveling, the beach, camping, hiking, swimming, coaching swimmers, ceramics, painting, art walks, listening to music, singing, and reading. 
Ms. LeeAnn Matthews is a St. Mary alumni! She graduated from University of the Pacific with a Bachelor's degree in education and a multiple subject teaching credential. She also  attended Sacramento State University where she earned a Master's degree in Curriculum and Instruction. LeeAnn loves traveling, horseback riding, sewing, snowboarding, and spending time with family. 
Mrs. Charlotte Bracken is our 4th grade teacher.  She attended Saint Mary's College of California where she earned a BA in Liberal Civic Studies, a minor in music and Master's degree in Education. She also has her California teaching credential.  She and her husband have one son, James. Charlotte and her family love to cook, bake and attend musical concerts of all kinds.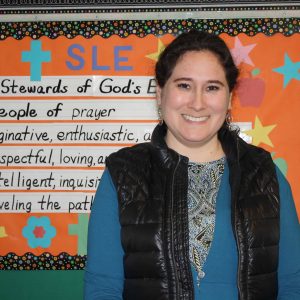 Mrs. Rachel Diaz has earned multiple degrees from Saint Mary's College of California including a Bachelor's degree in English and a minor in history. She also earned a Single Subject Credential in English and a Multiple Subject Credential.  Together with her husband of nearly 20 years, they have three daughters. She enjoys cooking and entertaining, books and films, travel and museums, and all things Catholic.
6th Grade Teacher            K-8th Grade Physical Education Teacher 
Mr. Tim McGann earned his business degree from Sacramento State. His passion for athletics and children led him to St. Mary School where he is the TK to 8th grade physical education teacher.  He is also entering his third year as both the 6th grade homeroom and ELA teacher. Tim and his wife Angelina have three boys, Lucas, Prestin and Jordan. Tim enjoys both watching and coaching basketball and taking family vacations.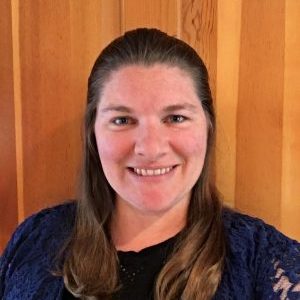 6th to 8th Grade Science Teacher
Mrs. Danielle Eisenberg has a B.S. in Psychology and an M.S. in Biology from the University of Central Florida, where she led a federally funded research project to assess the distribution and abundance of a threatened squirrel species. She spent over a decade teaching biology, environmental science, forensic science, and biochemistry courses at community colleges and universities. In her spare time, she loves watching movies, putting together jigsaw puzzles and exploring the great outdoors. She and her husband Adam have two daughters, Lillian and Primrose, who will attend St. Mary in the fall!
7th Grade Teacher
7th – 8th Grade Theology
7th Grade English Language Arts
Mrs. Marilyn Fleming earned a B.A in French from U.C. Berkeley, and a Masters of Education degree from National University.  She also maintains a California Professional Clear Multi-Subject Teaching Credential. During college, she lived, studied, and traveled in Europe for one year.  As a teacher and mentor educator, she has also served in the capacity of a Catholic School Principal, High School College Advisor, and a University Supervisor for graduate students entering teaching.  Mrs. Fleming is the 7th grade homeroom teacher, teaching Theology and Language Arts, and teaches Theology to grades 6th and 8th. When she's not buried in a good book, she's outside gardening, swimming, hiking or kayaking, and loves visiting family in Marin.
8th Grade Teacher
6th – 8th Grade Social Studies
8th Grade English Language Arts
Mrs. Loretta Caskey is the 8th grade ELA and 6-8th grade social studies teacher. She worked for the San Jose Diocese for 15 years before moving to the area two years ago. She is a graduate of Catholic schools both elementary and high school. She and her husband's children, three boys, have also graduated from Catholic elementary and high schools. She earned both her BS and credential from San Jose State University. She enjoys traveling, baking, gardening, reading and hanging out with her three cats and two dogs.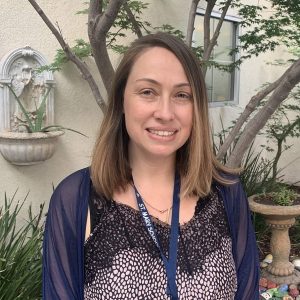 Mrs. Cara O'Shea is from Providence, Rhode Island. She is Berklee College of Music Alumni and has also attended the Musicians Institute in Hollywood, CA. In addition, she holds degrees in Liberal Arts and Social Science. She has an extensive background in paralegal studies with a concentration in Entertainment Law. She is the Director of Music Education at St. Mary School. She has been teaching music since 1998 and specializes in vocal performance, songwriting and piano. She was featured on Showtime at the Apollo in New York, has performed with the Boston Pops Symphony Orchestra and was also nominated best female singer songwriter in the LA Music Awards in 2006.  She is married to professional bassist, Jimmy O'Shea and they have three children, two who attend St. Mary School, and their oldest, a Saint Mary graduate.  
Art Teacher, Junior High Math
Ms. Bethany Porter is a recent graduate from California State University, Sacramento. With receiving her master's in Education, She is excited to practice her studies at St. Mary School. Her life involves a two-year-old girl and spending time with their family and friends. Additionally, she and her daughter like to explore on walks, travel, be in the mountains, garden, and most of all, to eat delicious food. She is teaching Math 6, 7, and 8 as well as several grade levels in Art.
Ms. Madeline Madrid's currently attends California State University Sacramento as an art history major, and loves to spend her time at local museums. She loves to volunteer at different galleries and likes to make art in her free time. She is currently perfecting her chess game and is learning to skateboard.
Educational Achievement Specialist
Mr. Arick Koeth was born and raised in the Sacramento area. He attended William Jessup University where he received his BA Pastoral Ministry with a minor in Bible and Theology and was a Student- Athlete. Arick played Golf for four years at Jessup Competing at the highest level, highlighted by a trip to the NAIA National Championship his Senior year. After William Jessup, Arick pursued professional golf for a few years, while working towards his Education Specialist Mild/Mod Credential from the Sacramento County Office of Education. This is his fourth year teaching. Arick is currently seeking his MA in Social Emotional Learning from National University. He loves being outdoors and spending time with his wife, Kelsey and son, Clark. Arick is very excited to support and help grow the minds of the students he works with.
Junior High Math Teacher, Altar Server Coordinator
Mrs. Eleanor Ielati earned her Business degree from Sacramento State University. She has worked as an instructional assistant at St. Mary's for nine years and is excited to be teaching Jr High Math this year. She loves working with students and desires to see them succeed. She graduated from St. Mary School and so did her two children. She and her husband, Dominic and two children, Rebecca and Matthew are parishioners of St. Mary Parish where she is involved in many different ministries including singing in the church choir. Her hobbies include singing, which she has a passion for, theatre, reading, watching movies, crocheting, cross stitch and scrapbooking."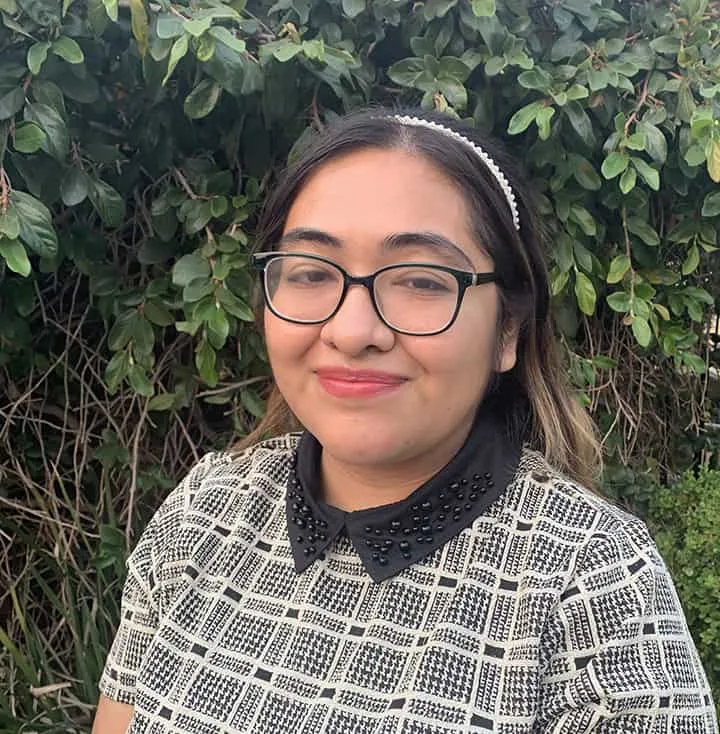 4th Grade Instructional Assistant, Librarian
Mrs. Marte Frasca is the librarian for all grades at St. Mary.  She earned her BA in Psychology from UC Riverside. She and her husband Joe have three children, two that are alumni of St. Mary and one a current student. The Frasca's are also involved parishioners of St. Mary Church.  She loves to read and share the power of books with children.   She also enjoys cooking, traveling and spending time with friends and family.
3rd Grade Instructional Assistant
Ms. Ariana Montanez is a third grade instructional assistant. She attended Catholic school from kindergarten to twelfth grade, and she currently attends California State University Sacramento in the history pre-credential major. She hopes to become a teacher, and earns her masters and doctorate. She loves to rollerskate, spend time with her dog and cat, and hang out with friends and family. 
3rd Grade Instructional Assistant
Ms. Paulina Rangel graduated from St. Francis High School in 2021 and now attending Sacramento City College for an education degree in Child Development. She has been very passionate about becoming a teacher ever since I was little and enjoy learning the skills in becoming one. She hopes to create a welcoming and hopeful space for the students to grow into themselves. She enjoys spending free time on day trips to the bay or the beach with her sisters and friends. She loves painting, going on hikes, creating jewelry and reading new books.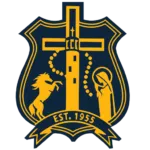 2nd Grade Instructional Assistant
1st Grade Instructional Assistant


Ms. Camille Marcello was born and raised in Santa Cruz, CA. She is a Sacramento State alumni with a B.A. in Communication Studies and a minor in Theater Arts. When Camille becomes a teacher she will be the third generation in her family to dedicate their career to education. She is an art lover who spends her free time painting and writing short stories. She lives in Citrus Heights with her beloved cats, Alphabet and June, and wonderful pup, Daisy. 
TK Instructional Assistant
Mr. Jorge Mendoza has returning this year as an Instructional Assistant for our Transitional Kindergarten class. He is earning his BA degree in Political Science with the hope of eventually becoming a High School Teacher. He spends much of his free time enjoying friends, family, and coffee.
Kindergarten Instructional Assistant 
Mrs. Christine Lopez is a Certified Preschool Teacher and has served as our Preschool Director since 2019. She has over 25 years of experience working with children and their families in various settings. She loves spending time with her family that includes her husband, two grown children Jason and Juliette and the family dog Domino. She enjoys being out in nature, gardening or walking along the American River.
Miss Maureen Ellis is a preschool teacher with 12 years of teaching experience in Montessori. She has three adult sons, and a Siamese Tabby cat named Gigi. She loves the outdoors including hiking in the Desolation Wilderness and camping. Her passion is playing tennis on a women's USTA tennis team. Maureen enjoys going to her youngest son's jazz concerts and gigs, and other music concerts. She enjoys creating art, jewelry, and gardening. Her faith is an important part of her life. She is an Associate of the Franciscan Sisters of the Atonement. She looks forward to going on retreats with fellow Associates every year, and doing service projects for the community.
Miss Christina Sandner is a preschool teacher with over 15 years of teaching experience. She met her husband Keith at church and they have been married for 16 years. They have three daughters, Emily 14 years old, and 12 year old twins Megan & Mikayla. In her spare time Chris loves to cook and bake, go camping with her family, and help with her daughters softball teams..
Miss Bonnie Lim has been preschool teacher since 1999. Before that she worked as an Extension Leader at St. Mary School. She has a A.A. degree in Child Development and an Associate Teacher's Permit from Sacramento City College. In her spare time, Miss Bonnie enjoys cooking and eating! She is a foodie at heart and loves the culinary cultures of the world. She enjoys reading, time with friends and family, concerts, preparing meals, boxing, organizing, nature walks and just recently knitting!
Mrs. Pam Munoz is our Extension Director. She is married and has seven children, 17 grandchildren and German Shepherd named Chloe. In her free time she enjoys spending time with her grandchildren.
Mr. Tyler Cameron is a recent graduate from California State University, Sacramento. He earned his degree in Kinesiology, Exercise Science with a focus on Clinical Rehabilitation. He spent a lot of time focusing on human anatomy, physiology, and rehabilitation practices. He hopes to continue his education and earn a degree as a Doctor of Physical Therapy. He is a former graduate of St. Mary School ('13) and has worked in the extension program since he graduated from Jesuit High School ('17). Tyler loves watching sports, where his favorite teams are the: Sacramento Kings, Los Angeles Dodgers, San Francisco 49ers, and North Carolina Tar Heels Basketball.
Ms. Karen Lonczak has earned an Associated Arts degree in Business Management from American River College, Bachelor of Arts degree at CSUS, and in Liberal Studies with an emphasis in Human Development. She has worked in the Extension Program at St. Mary School since 1999. Karen's hobbies include photography, gourmet cooking, and traveling. She is a proud volunteer with Run-to-Feed the Hungry organizers since 2001.
Mr. Dane Villalon is our Facilities Manager. His tenure with the Diocese of  Sacramento has reached ten years.  He has three sons, Ben, Sam, and Gabe who keep him busy with basketball, school, and being boys. Kevin, and Blue are the names of his two dogs, and his three turtles are named after Pokemon characters. In his free time he enjoys the outdoors, and sporting events.